The focus of today's Nia class was Connection.
The intent:  Consciously Embodying the Mystery.
They were chosen by the delightful seven-year old Aurora from the basket of cards we created New Year's Day.
The etymology of "connection" is from com- "together" + nectere "to bind, tie, " as in nexus, net, knot and node.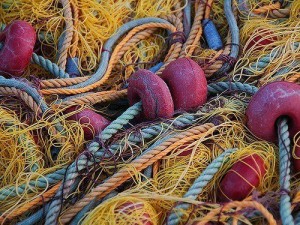 What makes a net powerful is not just the knots, but the spaces between the knots.  Indeed what makes a knot powerful are the spaces between the cords and fibers.
Kahil Gibran said:  "Let there be spaces in your togetherness, and let the winds of the heavens dance between you."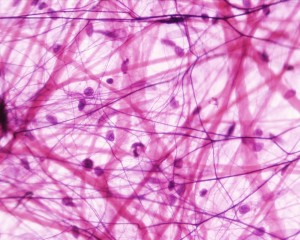 In the human body it is equally the spaces in the connective tissue and its gluey, fastening properties that give our bodies their shape and their flexibility.
Our joints are spaces between bones – nodes where bones are knotted together by the connective tissue we call ligament and tendon.
As with bodies, so with hearts and minds.  Without the knot, space is formless.  Without space, the knot becomes rigid.  They need each other.  Like yin and yang, the capacity of the one resides in the belly of the other.
Some say the connective tissue web of the Universe is the dream of the great god, Indra.  At every knot is tied a pearl reflecting the light of every other pearl and reflecting the stunning mutuality of all things across time, space and consciousness.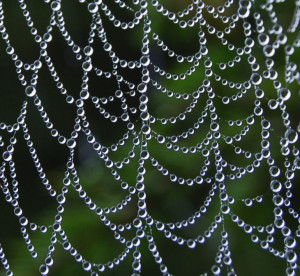 Seek the sensation of connection in your body and your life – connecting with space, and connecting by joining with what you love.