As part of my Nia Next Generation Trainer (NGT) training, I have an assignment to adapt the choreography of an existing Nia routine to new music.  I chose the routine Canta, by Nia co-founder Carlos AyaRosas.  You can listen to the original music of Canta here.
My adapted Canta routine is called Oasis.  Oasis because by traveling on the musics of Earth-based cultures from around the world, no matter where we are from, no matter where we are in any moment, our nomadic hearts can rest, dance, and receive nourishment from the old-style songs and stories that inspired and buoyed our ancestors to keep going in order to bring us to this very moment, this very spot where we can be at home.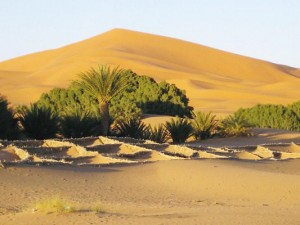 "Oasis" from the Greek through the Arabic, is originally from the Afroasiatic Hamitic language group.  It means "dwelling place."  My hope is that through the oasis of Nia we can each be at home, dwelling in the oasis of our bodies on the Earth on the Island of Now in the Ocean of all Time.
The music for Oasis was inspired by my teacher, Martín Prechtel, who uses music from all over the world to teach what the modern ear may have temporarily forgotten but the body remembers at his school Bolad's Kitchen.
Here is the playlist for Oasis:
OASIS
A Nia Routine by Rachael R. Resch and Carlos AyaRosas
1.  Somewhere Over the Rainbow/What a Wonderful World
by Israel Kamakawiwo'ole from Hawaii.  Album:  Facing Future
2.  Pè Bawon
by Ti-Coca & Wanga-Nègès from Haiti.  Album:  Haiti Colibri
3.  Chaos Of Paradise
by Axiom Of Choice from Persia.  Album:  Niya Yesh
4.  Zayy El Nhardah (The Canal Song)
by El Tanbura from Egypt.  Album:  Between The Desert And The Sea
5.  Contact
by Edwin Starr from the United States.  Album:  The Best Of Edwin Starr
6.  Sar A Lay
by El Tanbura from Egypt.  Album:  Between The Desert And The Sea
7.  Msho Geghen
by Eliyahu Sills/Qadim.  Song form Armenia.  Album:  Eastern Wind
8.  Inana Raya Thauba
by Jahanara Laura Mangus.  Song from Israel.  Album:  Aramaic Sound Pilgrimage

9.  Don't Ask Me
by Djivan Gasparyan from Armenia.  Album:  The Art of the Armenian Duduk
Here's a great video of the Egyptian band, El Tanbura (although it's not one of the songs from Oasis.)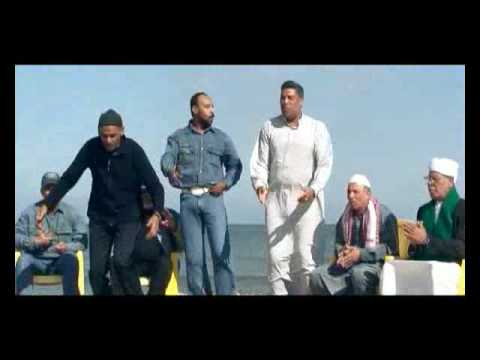 Many thanks to Nia student Shelley Hovelman for coming up with the name Oasis.